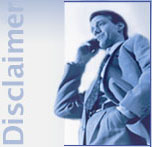 messageREACHSM Legal Notice
PRIVACY STATEMENT
Xpedite Systems, Inc. ("Xpedite") recognizes and respects the importance of protecting individuals' privacy. To that end, we have adopted the principles set forth in this Privacy Policy ("Policy") to govern our use and disclosure of individuals' personally identifying information ("Personal Information").
Scope: This Policy applies to all Personal Information that Xpedite collects or receives, whether manually or digitally processed.
Our Basic Services: Xpedite provides high-volume and value-added electronic mail, facsimile and voice messaging services ("Services") for subscribers located around the globe. Our subscribers retain Xpedite to transmit messages and provide information to their recipients ("Recipients"). In the course of those Services, we are provided by our subscribers with Personal Information relating to their Recipients. In all cases, whether with the basic or value-added Services, we simply act as agent for our subscribers and at their direction. At no time do we do anything other than format or transmit the content of the messages we are asked to send. Our subscriber service agreement requires that our subscribers comply with all applicable personal-data privacy laws in compiling and providing us with the Recipient Personal Information.
Our Value-Added Services: Through some of our value-added services, like our messageREACH+SM service, we may collect Personal Information from Recipients. For example, with messageREACH+, we store attachments to messages provided to us by our subscriber on our server. When the Recipient decides to access the attachment, we are able to report back to our subscriber that this access has taken place. However, at all times we use any Personal Information we receive only for the purposes and at the direction of the subscriber associated with that Personal Information.
Our Voice Messaging Service: In addition to facsimile and electronic mail, we also offer voice messaging through our voiceREACHSM service. With voiceREACH, we dial Recipients whose telephone numbers our subscribers have provided us, in order to deliver pre-recorded messages supplied by our subscribers. Xpedite complies with all applicable laws governing the time and manner of our voiceREACH calls. We also require our subscribers to provide appropriate identifying and contact information at the beginning or end of the message through which the Recipient may contact us to have his or her number removed from the subscriber's list or obtain contact information for the subscriber. Where we collect Personal Information (such as the fact that a call was successfully completed, that a Recipient has requested to receive no further calls or that the Recipient has a new number), we provide it only to the subscriber on whose behalf the call was made.
Other Information Collection: You also may provide us with Personal Information when you contact us with a question or concern about this Policy or about our Services. If you choose to provide your Personal Information in this context, we will use it only to respond to your inquiry or otherwise as required by law.
Transfer of Personal Information: As noted above, we utilize the Personal Information of Recipients only as directed by our subscribers in the performance of the Services. We do not disclose the Personal Information to third parties except to the specific subscriber with whom the Recipient is associated unless otherwise required by law.
Access to Personal Information: Individuals seeking access to their Personal Information that we have received from a subscriber must contact the subscriber directly. Xpedite requires messages to contain the name or contact information of the subscriber on whose behalf the message was sent. We also would be happy to provide that information to any interested Recipient upon request.
Security: We utilize reasonable and appropriate protections to ensure that Personal Information in our care is not misused or accessed without authorization. Personal Information is stored on our own servers, with access restricted to those employees or contractors who have a need for such access to perform a legitimate business purpose relating to the Services or to maintenance, internal security or related issues. Moreover, we generate audit logs that record all access and use of Recipients' Personal Information stored in our databases. Any contractor whom we retain to provide services for us and who will have access to Personal Information must agree in writing to abide by the terms of this Policy.
Data Integrity: We only use Personal Information that is necessary to perform the Services requested. Occasionally, a subscriber provides us with more Personal Information than is necessary for that purpose (for example, providing us with a name, street address and e-mail address, when only the name and e-mail address are necessary). In those cases, we identify and utilize only those data that are needed. The rest remain secure and unused until destroyed or returned to the subscriber. We also only store Personal Information when specifically requested to do so by a subscriber or as part of our ordinary back-up, archiving process. Archived files are secured as set forth in paragraph 8 above and are destroyed on a regular cycle.
Review of Compliance: Xpedite will review its compliance with this Policy on a periodic basis.
Acquisition, Merger or Bankruptcy: In the event Xpedite, its parent or any of its affiliates or subsidiaries is acquired by another entity, or merges with a third party, the successor entity will be bound to respect the provisions of this Policy with regard to any Personal Information in its possession prior to the acquisition or merger. In the event of bankruptcy, the provisions of applicable law will apply.
Enforcement: Concerns regarding our adherence to this Policy should be raised first with our Privacy Compliance Officer, through the contact information provided below.
European Union Safe Harbor Compliance Statement: European data-privacy laws protect Personal Information that is transferred from the European Union to the United States. The U.S. and E.U. have entered into a "Safe Harbor" that allows U.S. entities receiving Personal Information from the E.U. to satisfy those obligations. The provisions of this Policy satisfy the Safe Harbor Principles. Xpedite has certified that compliance with the United States Department of Commerce. Because, as explained above, we simply use the Personal Information provided to us to deliver messages and provide related services for our subscribers, under the Safe Harbor our subscribers remain responsible for that Personal Information with respect to the individuals concerned. Any additional Personal Information we collect as a result of our Services is provided only to the subscriber for whom it is collected. Xpedite's compliance with this Policy is subject to the ultimate authority of the United States Federal Trade Commission, to which complaints that are not adequately resolved through the procedure set forth in paragraph 12 above also may be directed.
Corporate Privacy Officer: To contact our Corporate Privacy Officer when indicated by this Policy or to address questions regarding Xpedite's privacy practices, please e-mail privacy@xpedite.com or call 1-800-966-3297.
Version 1.0; Last Revised August 15, 2001
COPYRIGHT
The works of authorship contained in this world-wide website in the domain "www.messagereach.com", including but not limited to all design, text and images, are owned, except as otherwise expressly stated, by messageREACH and may not be copied, reproduced, transmitted, displayed, performed, distributed, rented, sublicensed, altered, stored for subsequent use or otherwise used in whole or in part in any manner without the prior written consent of messageREACH, except to the extent that such use constitutes "fair use" under the Copyright Act of 1976 (17 U.S.C. §107), as amended, and except for one temporary copy in a single computer's memory and one unaltered permanent copy to be used by the viewer for personal and non-commercial use only, with an attached copy of this page containing messageREACH Legal Notice.
Unless you otherwise have an express license from messageREACH that states otherwise, you may only provide a hypertext link to the messageREACH site on another website, provided that (a) the link must be a text-only link clearly marked "messageREACH home page", (b) the link must "point" to the URL "http://www.messagereach.com" and not to other pages within the messageREACH site, (c) the appearance, position and other aspects of the link may not be such as to damage or dilute the goodwill associated with messageREACH's name and trademarks, (d) the appearance, position and other aspects of the link may not create the false appearance that an entity is associated with or sponsored by messageREACH, (e) the link, when activated by a user, must display the messageREACH site full-screen and not within a "frame" on the linked website, and (f) messageREACH reserves the right to revoke its consent to the link at any time in its sole discretion.
DISCLAIMER
All information and material contained herein is obtained from sources believed by Xpedite to be accurate and reliable. Because of the possibility of human and mechanical error as well as other factors, Xpedite is not responsible for any errors or omissions, with all information being provided "as is" without warranty of any kind. Xpedite makes no representations and disclaims all express, implied, and statutory warranties of any kind to user and/or any third party including warranties as to accuracy, timeliness, completeness, merchantability, or fitness for any particular purpose.
To the maximum extent permitted by law, Xpedite has no liability in tort, contract, or otherwise (and as permitted by law, product liability), to user and/or any third party. Xpedite shall under no circumstance be liable to user, and/or any third party for any lost profits or lost opportunity, indirect, special, consequential, incidental, or punitive damages whatsoever, even if Xpedite has been advised of the possibility of such damages.
Some U.S. states and foreign countries provide rights in addition to those above or do not allow the exclusion or limitation of implied warranties or liability for incidental or consequential damages. Therefore, the above limitations may not apply to you or there may be state provisions which supersede the above. Any clause of the Disclaimer declared invalid shall be deemed severable and not affect the validity or enforceability of the remainder. The terms of the Disclaimer may only be amended in a writing signed by Xpedite and are governed by the laws of the State of Georgia.
TRADEMARKS
messageREACH, intelliSEND and Intelligent Information Exchange are service marks of Xpedite.
APPLICABLE LAW
This site is created and controlled by messageREACH in the State of Georgia, USA. As such, the laws of the State of Georgia will govern these disclaimers, terms and conditions, without giving effect to any principles of conflicts of laws. messageREACH reserves the right to make changes to its site and these disclaimers, terms and conditions at any time.
CONTACT INFORMATION
Toll-Free: 1-877-321-7279
CustomerService@messageREACH.com